Upcoming Events and notices

Next Meeting: Monday, Mar 20th 7:00 PM
City Lights Event Center, 316 2nd St SW, Aberdeen

(Exec meeting Monday, March 6th - 7:00pm, same location)
.

Post Gun Raffle
Sidney L. Smith Post #24 of The Aberdeen Legion is running a gun raffle in conjunction with our annual Turkey Shoot.

Tickets are being sold for $20, for a chance to win one of five firearms (a given ticket may only win once). The winners will be drawn during the Turkey Shoot on October 27th, 2023 in the City Lights Event Center. Drawings will be held at 8:00-8:30-9:00-9:30 and 10PM - need not be present to win.


The firearms to be drawn for are:

1. Anderson AR15 5.56 mm Rifle Collapsible Stock, 16 inch barrel, Flat top receiver

2. Iver Johnson 12 ga. Semi Auto shot gun

3. Iver Johnson 12ga. Pump shot gun

4. Ruger 10/22 Semi Auto Rifle 22 Caliber

5. Ruger LCP .380 Semi Auto Pistol (American Flag on Side)


Winners must be 21yrs old and pay the $30 NICS Back Ground Check Required by the ATF.

If winner is denied by the ATF a cash payment of $250.00 will be made.

All Local, State & Federal Laws Apply.

If you want to help sell tickets, please contact the post.

if you want a buy a ticket (we will mail you your stub) Make Check out to Sidney l. Smith Post 24

Send check to American Legion Post 24, PO Box 2052, Aberdeen, SD 57402





Under construction - updates arriving soon.

Sons of The American Legion
There is interest in starting a Squadron of the SAL in Aberdeen, we currently have 3 people who have expressed interest, but we need 10 to to charter a squadron. SAL membership is open to male descendants (including stepsons and adopted sons) of Legionnaires, or of deceased veterans who were eligible for membership in The American Legion - members can range in age from elementary school to retirement.

The Sons can be a dynamic, active part of both the post and the community at large, but only if a squadron is started. If you are interested in helping to charter an SAL Squadron in Aberdeen, please contact the post.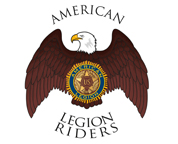 Riders chapter in Aberdeen
The Aberdeen area Chapter of the American Legion Riders (sponsored by the Warner Post) meets on the SECOND THURSDAY of each month, at 7:00. The Riders are members of the American Legion Family (The American Legion, the American Legion Auxiliary, and the Sons of the American Legion), as well as their spouses. Riders membership is regional, you can belong to any post, squadron, or unit in the Department (South Dakota) and still ride with the Warner Chapter. The Riders are a program of The American Legion and the sponsoring post, not a motorcycle club. While the Riders do share an enthusiasm for motorcycle riding, the primary goal is still service to the community, state, and nation.